The Lyrics In The Title Came From...
Introduction
Life has been rough lately. But I've been working to improve myself and to cope with my issues. The way I'm doing it is the most unorthodox way you could ever do it though. And believe me it is something WILD! But I'll get to it at the end!

I'm Not Perfect...
As many know I have severe BPD, Bipolar NOS, and anxiety/panic disorder. Often times I have difficulty living through it. I do many things I truly regret which often leaves me in bed, all day, I feel things deeply and am very turbulent. And, regrettably, I can walk all over my friends.
Although it's not all bad to have these things, as they also helps me learn perseverance. It also makes life a daily a struggle... I struggle to even keep up with my hygiene to get y'all see how bad it is. So sometimes, I find myself not noticing how I treat my friends and family. I emotionally vomit and cross boundaries, without even knowing I'm doing it. Recently, I had a situation in church where exactly that happened. I overused people, without realizing it and was banned shorting then put on a trial-based return. And last night, it came to my attention, that there are several friends may be dealing with it too.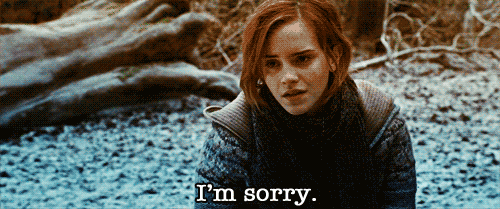 I admit I am not perfect and I'm not using my mental illness as an excuse. I only bring it up to explain that it isn't out of malice or because I wanna make things difficult. I also want to apologize to any who I've done this to recently. Just so you know I may need y'all to be blunt with me. Don't be scared to tell me that I'm crossing lines. If the topic in of itself may hurt and you don't wanna hurt me, just tell me. I honestly would rather be hurt than to continually hurt other. Obviously don't try to purposefully hurt me, but don't be scared to be upfront.

Face Everything and Rise; What True Courage Is...
Now, that we got that situation dealt with I'll get onto the next topic... I wanted to write a bit of encouragement for everyone. Many of my friends are going through a rough time too. They believe that their unforgiven, or that they cannot live on their own, single, or that they have to trudge on by their own strength, or that they should just die... Let me tell you guys something.... You guy so courageous. I've seen how you guys fight hard. I've seen your beautiful hearts love and love and love on people.
Brother, you are forgiven, God loves you beyond your missteps and even most cruelest of things. He made you, a vessel of dishonour into a vessel of honour. You are forgiven of even the most disgusting sins you've committed, go in courage, and be encouraged. Sister, you are amazing. You are worth more than you give yourself credit for. You don't need a lover to give you worth. And the fact you are still here shows your courage and that you're worth so much more. Brother, I forgive for what you've done. And I understand your fear to open up. You still believe you gotta do this alone. You have the guts and toughness of a fighter. But not the courage and compassion of a true warrior, but it isn't too late, be encouraged to come home....
Not A Race
43 days ago I relapsed (again) and cut. But I cut 3 times before that... The first time, I had to get some stitches. I've had to come to terms with that. Encouraging myself and realizing that I am not racing for perfection. I'm in a dance and learning, daily how to change things in order to improve. Relapses aren't a step back. It's a lesson in adjusting so you know the last strategy doesn't work and can find one that will. Thus I bring the hope in the storm to y'all....
My Own Unorthodox Coping (& Conclusion)
Well, that comes to my last bit... I'm a furry now, coping with my stuff and planning a ministry to help mentally ill kids... :) Go visit my
furry blog here
... Peace out and rock on, dahlings! May fair winds follow you and the Author guide you,
Ari
(ALL PICTURES BELONG TO ME--except the gifs-- AND ARE COPYRIGHTED (C) 2017)
EDIT: Also I'll be quitting wattpad now... only coming back on to transfer writings on docs.... I'll give you a heads up later to tell you where I'll be posting my writings, or if I will be...